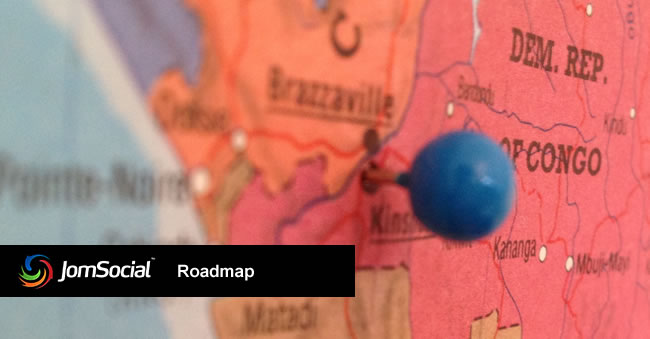 When I took over the JomSocial project a couple of months ago, I promised you a roadmap. It's time to deliver!
Creating this roadmap wasn't an easy task. We didn't just slap a few features into a document. We considered:
What you, our customer wants.
What can technically be done, and in a reasonable amount of time.
What we should not do because it might hurt performance.
The correct timing of each feature.
I flew from California to Malaysia where JomSocial's headquarters are located, to meet the team in person and get this done. We then went step-by-step through a process that would allow us to plan the way ahead.
Step 1 - Your suggestions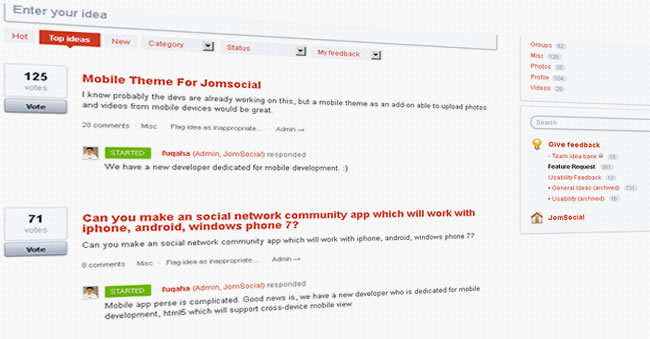 If you were one of the many people who put a suggestion on jomsocial.uservoice.com, thank you! They were a great help. There were more than 500 suggestions there and we started by discussing each one. Some didn't make much sense and others could have caused performance issues. But a lot of the suggestions were great. They made it to the next step.
Step 2 - Poker anyone?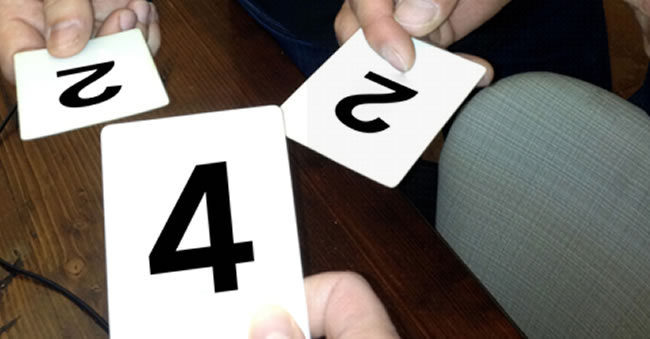 We then presented each suggestion to the development team. We discussed them all, and rated their difficulty on a scale from 0 to 100. To do that, we used "Planning Poker" (www.planningpoker.com), a great tool used widely in large development teams.
This process helped us flush out each task, make sure everybody was on the same page and produce a rating. We were able to finish one release (version 3.4) in one day. That's why you can see details of this release on our roadmap. We still have to go through the same process with the other releases. As soon as they're complete, we'll update the roadmap with their details too.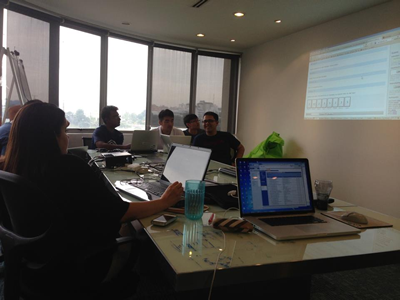 Step 3 - Deciding priority
When it came to deciding which suggestions to develop first, we looked at the number of votes the feature received on uservoice as a consideration. But there were some things that were pushed high on our to-do list because they're so important. We also decided to avoid huge releases and focus on one feature for every smaller release, you'll see that versions beyond 3.6 focus each on one featue, ie: Events, Groups, Videos, etc. This will allow us to work faster and better!
Here is the summery of the upcoming versions:
The Roamap
Version 3.0 - Responsive Design + Joomla 3.X Support
Responsive design just has to be done, and sooner rather than later. That's why we're working on it now. It will be ready in April. Responsive design means that JomSocial will look and work great on your members' mobile devices. As more people use their smartphones to surf the net, shopping and communicate, we need to make it easy for them.
You can see a few examples below.

Version 3.2 - Bootstrap
The next item on our list is Bootstrap support for both back and front ends. Since Joomla 3.x is built with Bootstrap, which is now the standard in the Joomla world and beyond, it's important that JomSocial adhere to it. Having everything Bootstrapped will create more stable applications and take care of many of the design issues we experienced in the past.
Version 3.4 - ACL
ACL support will let you control who can do what on the front and back ends. It also means that you will be able to easily integrate JomSocial with other extensions that support ACL. For example, you'll be able to allow cummunity members access to downloads or forum categories.
This is a very big undertaking because almost every file of JomSocial will have to be modified. But it has to be done.
Also on version 3.4 will be various items related to the stream, like adding smilies support, "Like" on comments and more. You can read about it in our full roadmap.
Versions 3.6 and beyond
There are still plenty of other suggestions to work through. We'll narrow them down and rate them. My aim is to release the details of one of the versions once a month.
I hope this process makes sense to you all. To view the full roadmap, click here.
What is the timeline for each version?
At this point it's too early to make a good estimation for versions beyond 3.0 (April 2013), as soon as I know, I will share with you.
Version 2.8.4 has been released
On this minor release, we have fixed a few bugs reported by our customers. Read more about it here..
Promotion!
Next week I will be sending a special birthday promotion, stay tuned!
Please comment below if you have any feedback.