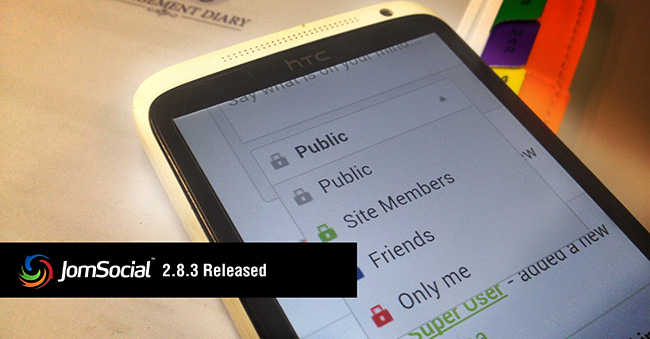 We have just released JomSocial 2.8.3 to fix several minor bugs and features a few cool improvements for your JomSocial community. This release is part of our continuous effort to improve our communition with our users by having frequent minor releases as compared to accumulating fixes into a single large update.
Improved compatibility with sh404SEF and other SEF components
One hidden gem in JomSocial 2.8 is an added support for Facebook Open Graph protocol in JomSocial Photo album and gallery. In JomSocial 2.8, Facebook is now able to retrieve the correct thumbnail for the particular photo in a gallery mode, thanks to our inclusion of OG metadata. The downside was, we had to alter URL generation of photos to use ampersand instead of hashtag which confuses SEF components.